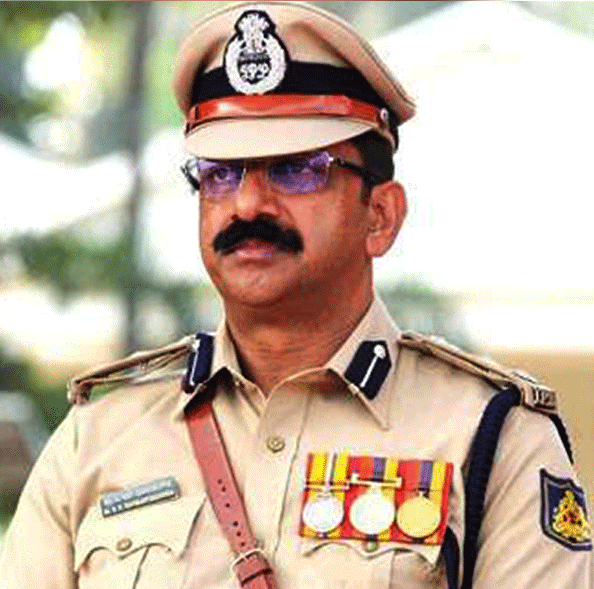 Dear Bengalureans,
Bengaluru City Traffic police is on the threshold of major technological breakthrough to manage the congestion and chaos on the roads in an efficient manner.
All this has put tremendous pressure on traffic management, regulation and enforcement, since the traffic police are the most visible face of traffic management.
Inadequate infrastructure, ever increasing vehicle population, unstoppable influx into city and limited number of policemen have aggravated the woes of common man as well as traffic police. To manage the traffic efficiently and scientifically within the available human resources, we have launched an interim Traffic Management Centre (TMC). TMC receives live video coverage from 160 major junctions using surveillance cameras and traffic signal violations from 10 enforcement cameras. All the 301 traffic signals are linked to this TMC through lease line to be managed effectively by the experts. In near future most of the traffic signals will be vehicle actuated. This is precursor to a full fledged TMC within 18 months time, which is under construction at the cost of Rs. 13 crores. This is an important step towards an "Intelligence Transport System" which will comprise of 160 surveillance cameras, 10 enforcement cameras, 50 variable message sign boards and all 400 signals connected to TMC through lease line. In selected corridors Area Traffic control (ATC) system is being installed. To help pedestrians 20 pelican signals and 510 blinking signals have been installed in past one year. In addition TMC will have a professionally managed traffic helpline and parking information system in due course.
To step up enforcement, we have already inducted 9 interceptors for penalizing traffic violators through video coverage. Automation centres are located at all 44 police stations to enable traffic violators to settle their challans. These violations notices can also be settled at any of the Bengaluru-One centres and also through this website. PDA (PERSONAL DIGITAL ASSISTANT) operations have given much needed technological teeth to the policemen for keeping a tab on repeat and habitual offenders. Our initiates against driving under the influence of liquor is showing desired results.
With this new website, we hope to co-opt net-saavy citizens who feel inclined to use our services and also contribute towards common goal.
I wish you all the best. Happy surfing....
Best Wishes,
Sri.B R Ravikanthe Gowda IPS,
Joint Commissioner of Police (Traffic), Bengaluru City.