Micro level projects are undertaken to improve road user behaviour BBMP on the request of Bengaluru City Traffic Police has agreed to take up following works:
(a) RCC cast-in-situ medians in 65 roads for approximate length of 32 km.
(b) 100 Bus bays.
(c) 750 number of road humps.
(d) 376 High rise pedestrian crossing.
(e) Metered parking system - 37 under Central Zone and 9 in Yelahanka.
(f) Sky-walks with Escalator at Hosur Lashkar Road, Airport Road, Kamaraj Road, Residency Road, Rajarammohan Roy, Richmond Road, Race Course Road, Commissionerate Road.
(g) Multi-level parking lots at 8 places.
Before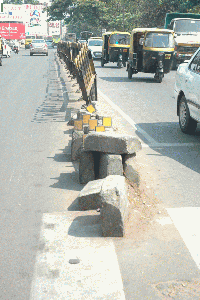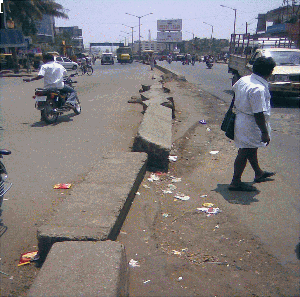 ---
Present